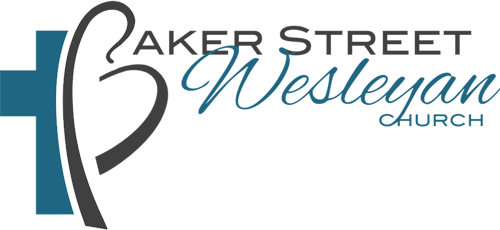 Loving God, Loving People,
Serving Both
Baker Street Wesleyan Church (BSW) encourages everyone to study the word of God in community and we offer study groups for people of all ages.
Deep Waters meets weekly and focuses on scribing the Scriptures (writing out the word of God long-hand) and reading Dr. Dennis Kinlaw's devotional classic This Day with the Master. Seniors gather on Wednesday morning from 10 to 11 am to study a variety of topics. Other regularly offered short-term studies include such topics as Financial Peace University, praying for your adult children, and health and wellness through the Daniel Plan.
Children are ministered to through Children's Church which is conducted each Sunday morning during the community worship time. Once a month the children learn about a new country with a special missions Sunday called WKFM (Wesleyan Kids for Missions). Teens gather monthly for food, fun, and devotional study.
BSW also has an active Facebook page which features devotional thoughts and encouragement throughout the week and live streaming of worship services and teaching events.