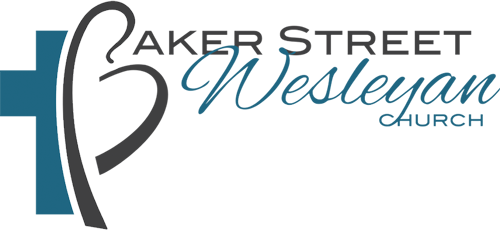 Loving God, Loving People,
Serving Both

There are three things that are foundational to everything that Baker Street Wesleyan holds true.
First, we worship Jesus Christ as Lord and Savior. That is why we are called Christians–because we follow Jesus Christ. Many books have been written about the complex nature of God and who exactly Jesus is. We believe He is God in human flesh and that He came to us to demonstrate the great love of God and to die for our sins.
Second, we believe that when the Holy Spirit comes to live in your heart you will be made new (Jesus called this being born again). The presence of the Holy Spirit in a person's life will by its very nature transform them. It doesn't matter what has happened in the past or how broken your present life is, God will welcome and embrace you. God's great love, rich mercy, and kind grace is available to all without exception and His Holy Spirit makes all things new in your life.
Third, we hold that the Bible is the Living Word of God. It guides our personal lives and our community life as a church. The word of God nourishes the soul when it is read and studied. The messages shared in our worship services and the lessons in our small groups and study groups are from the Bible.
We are affiliated with the Wesleyan denomination. The following link takes you to the website where the mission and doctrine of the Wesleyan church is shared in detail: www.wesleyan.org/about.
It would be our pleasure to answer any questions you might have about what our church believes. The "Contact Us" page shares all the information you need to get in touch with us.